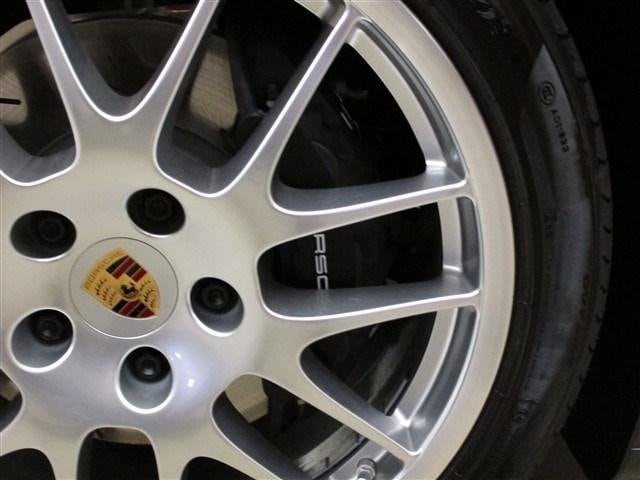 If you're looking for dependable tire rotation service in Riverside, then you should head to Walter's Porsche since we've been performing this vital maintenance for years! The performance that your premium vehicle exhibits can be enhanced whenever you rotate the set of tires that are being used and if they are worn extensively.
We recommend that you get a tire rotation if the wear on your tires are uneven. A properly rotated set of tires will maximize the smooth ride that you'll get whether you own a luxurious Panamera, a capable Cayenne or a sporty model like the Boxster or 911. How you drive, whether it's zooming down the highway or needing to turn frequently in the city, will also factor into if your tires need a rotation.
In addition, the front tires will get worn faster than the back ones if you own a Porsche that equips Front-Wheel-Drive (FWD) and the opposite will apply if your Porsche uses Rear-Wheel Drive (RWD). Our team will determine if you need a Orange County Porsche tire rotation when you bring your vehicle in for service.
Your tires also may wear unevenly if you make more turns in one direction than another, which is something you won't be thinking much about while traveling to work or a favorite destination like the golf course or beach.
Reliable Orange County Porsche Tire Rotation Service
Upon receiving a Porsche tire rotation near Los Angeles, we will make sure that you know when you should get this essential maintenance performed next. Since we specialize in servicing Porsche models, you know that your vehicle is in good hands.
You can either drive right in to our service center or schedule an appointment with us to get your tires properly rotated. When making an appointment, you'll get a day and time that's dedicated to ensuring that your tires are giving you the best performance possible.
Please give the team at Walter's Porsche a call at 888-656-5003 or submit the form above to start the process of getting a tire rotation!